LiveWELL Incentives
Fund your Health Savings Account (HSA) with LiveWELL Incentives:
All teammates are eligible to participate in LiveWELL Incentive activities, however, only teammates enrolled in the LiveWELL Health Plan (medical plan) on the Incentive payout dates will earn the financial rewards.
Need help with your incentives? Attend a Total Health Event near you.
Incentives Deposited in 2019
Reward

Deadline

Payout

Healthy Weight Reward
Maintain or achieve a healthy weight and waist to reduce health risks. Weight loss of 15 lbs. or more earns the full reward
$300
March 15
June 7
Oct 4
April 19
July 12
Nov 15
Family Health Incentive*
Be healthy together with your family by participating in well-being and prevention activities
$300
March 15
June 7
Oct 4
April 19
July 12
Nov 15
*For teammates who are enrolled in a family medical plan.
Core Four Incentives | Deposited in 2020
Reward

Deadline

Payout

Health Survey
Complete the Health Survey on your Total Health Portal. Required to earn Health Coaching reward
$100
November 5
January 2020
Health Coaching


855-438-0013

After your complete the Health Survey, schedule your appointment in the Total Health Portal. Other Health Coaching alternatives are available
$100
November 5
January 2020
Financial Health
Complete Financial Health Education
$100
November 5
January 2020
Know Your Numbers
855-438-0011
704-512-4296
Transfer normal labs completed in 2017 or 2018 for the 2019 reward. If past labs were not normal, or if labs are needed, call for an appointment at On-Site Care or visit your provider, then submit your labs to LiveWELL
$100
October 4**

January 2020
Complete the Core Four and Receive an Additional $50 Bonus
**Labs need to be drawn by Oct 4, then take action with one of the Know Your Numbers options so this Incentive is shown as achieved in Total Health Portal by November 5, 2019.
If you plan to mail your Know Your Numbers form, please ensure it is postmarked by the early deadline to qualify for the Early Bird Drawings.
Early Bird Prize Drawings for Completing Core Four
When you complete the Core Four Incentives by March 15, 2019 or June 7, 2019, you will be entered to win one of ten Atrium Health jackets.
Participation in the Early Bird Prize Drawings will not impact earning the $50 Bonus for completing the Core Four Incentives.
Looking for Your HSA Payout?
LiveWELL Incentives will be deposited into teammates' Bank of America Health Savings Account (HSA).
Teammates who are enrolled in the LiveWELL Health Plan, but waived their HSA, will receive incentive payout in their paycheck and taxed accordingly.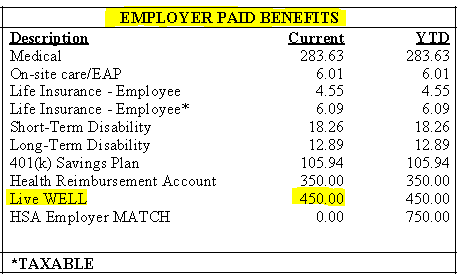 Exceptions and Alternatives
LiveWELL offers exceptions or alternatives to some Incentives for pregnant, breastfeeding, underweight teammates or teammates with medical exceptions. See the LiveWELL Forms page for more information.
Notice Regarding Wellness Programs and Protections from Disclosure of Medical Information