The Recognition and Rewards teammate site will be under construction May 24 through June 1 to improve your experience. Teammates will not have access to the site during that time. We hope you will like the new and improved platform in June.
The Recognition and Rewards Platform allows you to show appreciation for great work, years of service and meaningful actions that make a difference in the lives of our patients and teammates. These programs are intended to inspire, motivate and connect our teammates to the Atrium Health purpose of improving lives. There are many ways to recognize a teammate.
Visit the   Recognition and Rewards Platform now. Log in with your network username and password.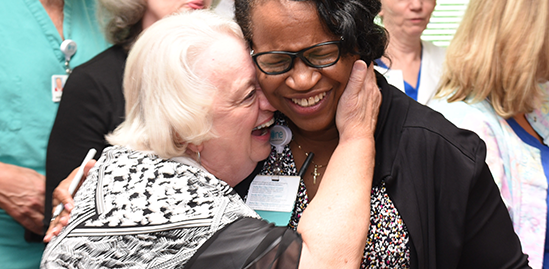 Pinnacle Award
Pinnacle Award recognizes outstanding teammates who demonstrate extraordinary attention to our Commitments: belong, work as one, trust, innovate and excellence through special events, including a surprise patrol, and a breakfast and banquet with their guests and senior leadership.
---
Atrium Health Has Talent
Since 2004, Atrium Health Has Talent has been an important part of teammate life at Atrium Health. Teammates from across the organization showcase their talents, ranging from singing, poetry, musical instruments, dancing and much more. As part of an exciting audition round, our teammates proudly take the stage to compete for a spot in the grand finale.
---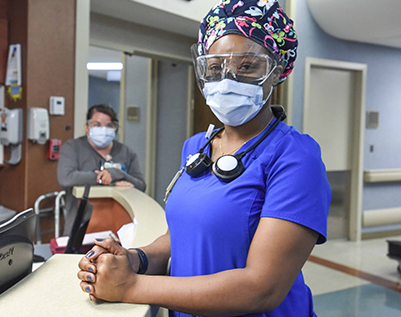 Values in Action or IROC Awards
A manager-approved appreciation award for meaningful actions demonstrated by teammates across the organization. Points that are awarded from a Values in Action or IROC program certificate can be redeemed for points, which is good for Atrium Health-branded items or a gift card from a variety of shops, restaurants and gas stations across North and South Carolina.
---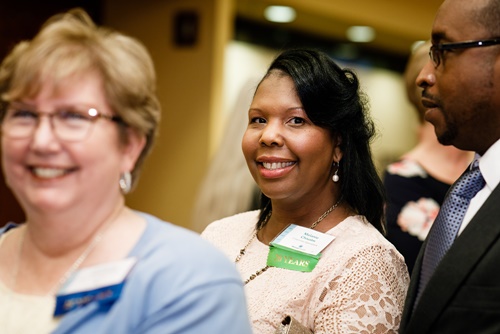 Atrium Health Celebrating Service
Atrium Health Celebrating Service recognizes teammates' length of service at Atrium Health in five-year intervals in a variety of ways - gifts, banquets and personal letters from leadership. Atrium Health is proud to recognize the long-term service and dedication of all team members.