LiveWELL Programs
We continue to work as one team to make great things happen. At Atrium Health we are building a best place to care. That means making sure you have the benefits you need to be your best and to live fully. We care about your physical, financial and personal health and well-being. We look forward to continuing to bring you great tools and resources from LiveWELL and BestHealth for Us at Atrium Health Wake Forest Baptist.
On this Page:
LiveWELL Mission and Vision
The LiveWELL mission and vision are the guiding principles of LiveWELL. Atrium Health and LiveWELL aim to connect teammates with resources and tools, empower them through knowledge and cultivate a diverse network of partners within the community.

Mission
To enrich a culture of well-being tailored to the needs of Atrium Health teammates that creates a consistent, scalable experience for all through an award-winning program.

Vision
Inspires ongoing engagement to support teammates along their physical, financial and personal well-being journey.
Well-Being Platforms
Greater Charlotte, Navicent and Floyd teammates:

Wake Forest Baptist teammates:
Questions
Greater Charlotte teammates
704-631-1500, select option 1
Navicent teammates
800-964-4780, select option 2
Floyd teammates
866-228-1674
Wake Forest Baptist teammates
866-558-8582
2023 LiveWELL Incentives
LiveWELL incentives are available for ALL teammates. Teammates enrolled in Atrium Health Medical Plans have opportunities to earn incentive rewards focusing on physical, financial and personal well-being. For those not enrolled in Atrium Health Medical Plans there are great opportunities to be entered into prize drawings. To learn more about incentive activities, payout dates and amounts visit the 2023 LiveWELL Incentives page.
New This Year! Environmental Sustainability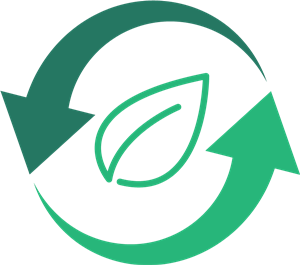 Atrium Health has committed to achieve carbon neutrality by 2025. View the environmental sustainability webinar and learn more about how teammates can make a difference and work towards this environmental sustainability goal. Learn more about Atrium Health's Environmental Sustainability department on their webpage.
2023 LiveWELL Teammate Calendar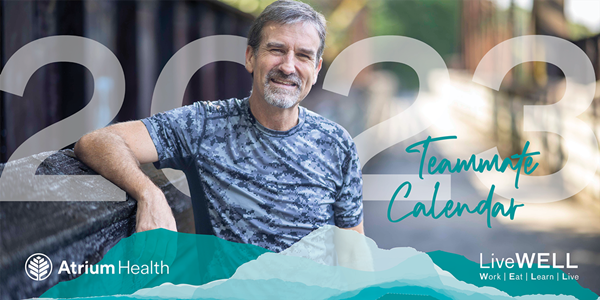 The LiveWELL Teammate Calendar highlights inspiring teammate stories from across the enterprise. These teammates have made steps towards reaching their well-being goals. View the calendar to learn more about their well-being journeys, learn sustainability tips and more.
Have you been inspired or impacted by LiveWELL? Tell us your story of physical, financial or personal well-being.
Your story may be featured in the 2024 LiveWELL Teammate Calendar, and you will be entered into a prize drawing for sharing your story! Complete the survey form here.
LiveWELL Digital Resources
LiveWELL is committed to helping teammates live a fuller life. Watch these YouTube playlists to access more information on enriching your physical, financial and personal well-being. To stay up to date on current LiveWELL events, subscribe to the LiveWELL Viva Engage community.