This year marks the 20th anniversary of our annual FOR ALL Conference. Befittingly, this year's theme is Celebrating the Journey: Taking the Road Less Traveled. Our special guest will be basketball legend and entrepreneur, Earvin 'Magic' Johnson!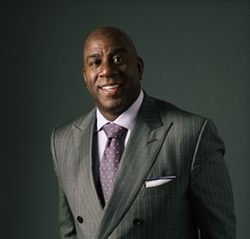 Registration now open for the 2022 FOR ALL Conference!
Our annual Diversity Conference attracts some of the nation's foremost experts in the areas of culturally competent care, diversity research, supplier diversity, multicultural marketing, workplace inclusion, strategic diversity management and other leading-edge diversity disciplines. This learning forum, previously called the Diversity Symposium, helps support Atrium Health's mission to improve health, elevate hope and advance healing – FOR ALL.
Another one of our featured guest speakers is Dr. Shirley Davis. She is an accomplished corporate executive, global workforce management expert and a certified leadership coach. Dr. Davis has over 25 years of business experience in a variety of senior and executive leadership roles with Fortune 100 companies and served as the Vice President of Global Diversity and Inclusion and Workplace Strategies for the world's largest HR membership association, the Society for Human Resource Management. She has a special message for teammates attending the 2022 FOR ALL Conference.
There's a lot planned for this year's annual day of learning, including multiple thought-provoking topics such as:
Culture Competence in the Workplace
Inclusive Leadership
Importance of Community Connections
Diversity Impact, Measurement and Accountability
Workforce Diversity Strategies and Innovations
Be sure to mark your calendar for Wednesday, June 22 and register to attend the virtual event.
Looking for more D&I education? Visit Diversity & Inclusion on the Teammates Site.