Are you a singer? Do you dance, play an instrument or have a talent in the arts? If so, the Atrium Health Creative Corner is looking for teammates like you!

The networking group is a forum to create opportunities for Atrium Health teammates to showcase their talents and encourage them to bring their full selves to work!

Click the video below to learn more about the Creative Corner.


Joining this group will allow you to participate in:
Networking/Jam Sessions – an avenue for teammates to get together either virtually or in person to share their music talents.


Arts – an avenue that includes art, poetry, pottery and photography.


Outreach Programs – this area would focus on patients, teammates and community, and included programs such as music for patients and visitors. It will also focus on how teammates can use their art form to share their feelings about major events happening within the community.


Fill out this form to get involved with Creative Corner today
For more information, please email TeammateRecognition@atriumhealth.org.
Creative Corner Tutorial and Jam Session
Creative Corner Virtual Jam Session Tutorial

There's a lot of talent within Atrium Health and virtual jam sessions are one way to shine a spotlight on that! Learn how to record your audio to have a seamless performance.

"Tell Me Lies" by The Black Keys Virtual Jam Session

Atrium Health teammates are proud to virtually showcase a cover of "Tell Me Lies" by The Black Keys. We look forward to having you join us for future Creative Corner Virtual Jam Sessions!
Creative Spotlight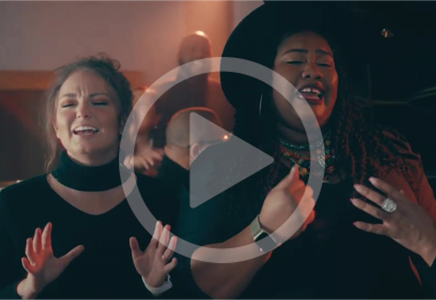 Lift Every Voice and Sing –
Performed by Atrium Health Teammates

Atrium Health adopted the theme #Unity for #BlackHistoryMonth this year and we can't think of a better example. Listen and watch this beautiful rendition of "Lift Every Voice and Sing," performed by talented Atrium Health teammates.



---
Creative Corner Steering Committee
Gretchen Bayne
Manager of Wellness Programs,
Atrium Health Wake Forest Baptist
Trenidale Evans
Security,
Atrium Health Greater Charlotte
Joe Forquer
Director, Enterprise Teammate Communication, Atrium Health Greater Charlotte
Gregory Hathaway
Executive Director, Spiritual Care and Education,
Atrium Health Greater Charlotte
Fernando Little
Vice President, Diversity, Equity and Inclusion,
Atrium Health Greater Charlotte
Shelley Moser
Teammate Recognition,
Atrium Health Wake Forest Baptist
Bennet Thompson
Vice President, Facility Management Group Operations,
Atrium Health Greater Charlotte
Trevor Wong
Physical Therapist,
Atrium Healthy at Home York, SC
---
Atrium Health takes great pride in recognizing the many talents of our teammates, and we hope you will consider joining the Creative Corner.