Thank you for your interest in a student placement opportunity at Atrium Health. As the largest employer in Charlotte, our hospital system provides a wide range of observations and internship opportunities for students.
Student placements include educational observations and non-clinical summer internships.
For the most effective student placement process, please check with your school placement counselor to ensure your school has an Educational Affiliation Agreement with Atrium Health.
For questions, please send an email to StudentPlacements@AtriumHealth.org
---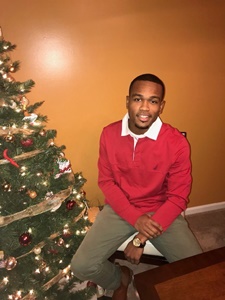 The MYEP (Mayors Youth Employment Program) internship led to me becoming a part of the Atrium Health family!"
Jercouri Clyburn, Patient Services Specialist, Shiland Family Practice of Rock Hill
I was introduced to MYEP through my high school and later accepted an internship at Shiland Family Practice. Eventually I was offered a job as a Patient Services Specialist. My leader and mentor, Patrice Harthorne, has helped me develop important professional skills and I have learned so much about what happens behind the scenes in healthcare. I am eager to learn and grow at Atrium Health.
---
2020 Summer Internships (Non-Clinical)
The Summer Internship Program is intended to bring both college interns and high school students from the Mayor's Youth Employment Program (MYEP) to Atrium Health.
Interns will be selected by the Career Development Center and hiring leaders.
Internships last approximately 10-12 weeks for non-clinical, full-time and part-time, paid opportunities. Internships will be expensed to the hiring department or the Career Development Team.
Applications for the Atrium Health Summer Internship Program will be accepted Monday, February 17, 2020 through Friday, April 3, 2020 at https://careers.atriumhealth.org/
Internships include:
Formalized structure, including SMART goals to be achieved by the end of the internship
Bi-weekly report of training and projects, to be completed by the intern
Attendance at Friday experiences, facilitated by Career Development, to gain further understanding of the System and soft skills training
To host an intern in your department, please include the following in your email to Career Development:
Department name, location and full address
Name of hiring leader
Type of student (student's area of study) you would like as an intern
Send this information to: StudentPlacements@AtriumHealth.org