"We don't accomplish anything in this world alone...whatever happens is the result of the whole tapestry of one's life and all the weavings of individual threads from one to another that creates something."
-Sandra Day O'Connor
P

ropelling

A

dolescents

T

owards

C

areers in

H

ealthcare

Applications for the next cycle will be available October 3, 2022. The deadline to apply is November 18, 2022.

The mission of PATCH is to provide students in underserved communities with an equal opportunity to learn about and pursue a career in healthcare, ultimately producing a more diverse healthcare workforce that reduces health disparities in Charlotte communities
The PATCH Program is a sixteen-week curriculum for Charlotte-Mecklenburg Schools (CMS) high school students. Participants learn how to conduct and present scientific research, shadow healthcare professionals and engage in other personal and professional development experiences.

PATCH began in 2015 and has helped more than 234 students learn more about healthcare careers. The PATCH program aligns with Atrium Health, Workforce Development department goals to increase awareness about the wide range of healthcare career opportunities to underrepresented populations.
PATCH learning sessions are held every other Saturday in the early spring at Atrium Health's Carolinas Medical Center (CMC).

On This Page:
---
Who Should Apply?
Applications will be accepted October 3, 2022 through November 18, 2022.
1. Current CMS high school sophomores (10th graders) or Juniors (11th graders)
2. Students who qualify for free/reduced lunches as part of the National School Lunch Program OR attend one of the following CMS Title-1 High schools:
a. Garinger
b. Harding
c. Hawthorne
d. Performance Learning Center
e. West Charlotte
f. West Mecklenburg
g. Julius Chambers
h. CMS Virtual High School
3. PATCH 2023 will be a hybrid of 4 in person sessions at Carolinas Medical Center and 4 virtual sessions. Students who can attend all eight Saturday sessions on which PATCH program sessions will be held (dates listed below) and willing to participate in additional personal and professional opportunities throughout their junior and senior year of high school. Opportunities for mentorship with a healthcare professional will be offered.
---
Meet PATCH Scholar Angela Sapu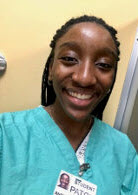 "Since I could remember, I've always known that I wanted to be involved in medicine and healthcare, specifically by becoming a pediatrician. Participating in the PATCH Program gave me the opportunity to get an inside look of the clinical setting in various specialties such as Internal Medicine, Pediatrics, ICU Nursing, and Rehab Therapy. From working on a public health research project to interactive workshops, this program has helped me see a more comprehensive side to medicine that I haven't seen before. I feel surer in my career choice of becoming a doctor and advocating for public and global health for everyone."
---
How to Apply
Applications will be accepted October 3, through November 18, 2022.
Step 1: Complete the PATCH Program Application https://redcap.link/PATCH2023
Step 2: Request one familiar adult (teacher preferred, or coach, community leader, supervisor at work, etc.) to complete and submit an Evaluation.
The Teacher Evaluation will be automatically emailed to your leader to complete upon your completed PATCH application.
More information can be found in the For CMS Teachers section of this page.
Step 3: Obtain 1 unofficial School Transcript and upload a copy to your online PATCH Program Application. Very important - we suggest that you take and upload a picture of your transcript with your cell phone or mobile device. Please ensure your cumulative GPA is clearly visible in the transcript picture you upload.
Estimated Spring 2022 PATCH Program Hybrid Schedule
Participants will meet on the 2nd and 4th Saturday in the spring from 9am to 12pm:
January 14, 2023 - In Person (9:00 a.m. – 2:00 p.m. including lunch)
January 28, 2023 - Virtual (9:00 a.m. – 12:00 p.m.)
February 11, 2023 - In Person (9:00 a.m.– 2:00 p.m. including lunch)
February 25, 2023 - Virtual (9:00 a.m. – 12:00 p.m.)
March 11, 2023 - In Person (9:00 a.m. – 2:00 p.m. including lunch)
March 25, 2023 - Virtual (9:00 a.m. – 12:00 p.m.)
April 8, 2023 - Virtual (9:00 a.m. – 12:00 p.m.)
April 22, 2023 (Closing Ceremony) - In Person
A more detailed schedule of each day will be sent out to all accepted participants in December.
---
For CMS Teachers
If you know a student who has a passion to pursue a career in healthcare and would like an opportunity to gain hands-on experience, please share information about the PATCH program.
Ways to do this:
Discuss the PATCH Program with your students.

Offer to complete a evaluation for a student applying to the program. Students will need to enter the teacher/mentor's email address in the Evaluator section of the PATCH Application. An evaluation will automatically be sent to the teacher/mentor.
---
PATCH Frequently Asked Questions (FAQs)
How much does it cost to participate?
The PATCH program is free to participants thanks to the support of community partners.
How do I know if I attend a CMS Title-1 High school?
The current list of CMS Title-1 High schools are:
Garinger
Harding
Hawthorne
Performance Learning Center
West Charlotte
West Mecklenburg
Julius Chambers
CMS Virtual High School
What if I have a conflict with one of the scheduled Saturday sessions?
Please email your conflicts to the PATCH program coordinators at or include it with your application. We will not automatically exclude applicants for consideration just because they need to miss a session (depending on the circumstances), although to get the most out of the program, we encourage applicants to do their best to make themselves available for the 8 Saturdays scheduled.
Will this help me get a job or into school?
While we cannot guarantee that participation in the PATCH program will result in a job or admission into school, we can promise that it will provide you with invaluable experience which participants can speak about during interviews or write about in admission essays. It will also allow participants to build connections with community partners and Atrium Health Workforce Development that could also open opportunities.
What is a typical Saturday like in the PATCH program?
A typical Saturday will start at 9am and end before noon on virtual days; and by 2pm on in-person days. (The schedule is a rough approximation and subject to change)
Applicants will be notified by December if they are offered an invitation to participate in PATCH.
1st Half of Session: Participants will meet and talk with healthcare professionals. Each Saturday you will learn a new service to gain exposure to various fields in healthcare. Participants will engage in professionalism, personal development, and clinical skill-building activities.
2nd Half of Session: Participants will work in teams with students from other schools to complete a Community Health Research Project by researching a public health topic they observe affecting their community. These group projects will be presented during the closing ceremonies on the last Saturday of PATCH.
---
New for Fall 2022 – PATCH E(xposure)
PATCH will be conducting a Fall 2022 session!

For students who want to experience what PATCH is all about, we are offering a fall session that will consist of: A virtual meeting with fellow students, staff, and former PATCH alumni as well as an in-person meet and greet, roundtable session with healthcare professionals followed by a dinner.

If you are applying for the 2023 PATCH Program or you are simply interested in attending the fall PATCH E(xposure) Program, please complete the below application.
Fall 2022 PATCH E(xposure) Program Schedule
November 29, 2022 – Virtual Meet (5pm to 6:30pm)
December 10, 2022 – Roundtable/Dinner 5pm to 7:30pm at 1237 Harding Place Charlotte, NC 28203
---
PATCH Program Founders and Advisor
Melissa Rolfsen, MD, MPH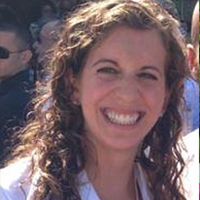 Melissa is currently in her combined internal medicine and pediatrics residency at UNC-Chapel Hill. She graduated from UNC School of Medicine in 2018. Prior to beginning medical school, she taught two years (2010-2012) of Earth and Environmental Science at Garinger High School through Teach For America. This built a passion for school health and led her to obtain her Masters of Public Health in Health Behavior (2014) from UNC's Gillings School of Global Public Health before pursuing medical school. She helped launch the PATCH Program during the 2nd year of her MPH. Melissa hopes to work in a school-based health center one day in order to merge her two main passions for working with adolescents and education.
Kyle Roedersheimer, MD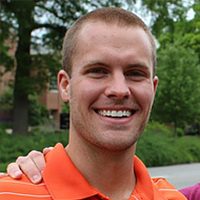 Kyle taught three years of Chemistry at Garinger High School (2009-2012), as part of the Teach for America program prior to beginning Medical School in 2012. While teaching, he was exposed to the need for PATCH and drew inspiration from his former students. Kyle helped launch the PATCH Program while completing third year clinical rotations at Carolinas Medical Center as a UNC School of Medicine - Charlotte Campus student in 2014. After graduation in May of 2016, he began a residency in Emergency Medicine at Carolinas Medical Center finished in 2019. He is excited to continue at CMC and is looking forward to continuing the growth of the program and fighting to reduce health disparities in the Charlotte area.
Kahra Nix, MD
Kahra graduated from UNC School of Medicine in 2015, and she is currently an Emergency Medicine Resident at Emory University Hospital in Atlanta, GA. She taught two years (2009-2011) of Biology at West Charlotte High School as a part of the Teach For America program prior to beginning Medical School in 2011.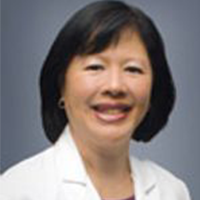 Iris S. Cheng, MD, FACP and PATCH Program Faculty Advisor

Dr. Cheng is the founding faculty advisor for PATCH and is a primary care doctor of internal medicine and a medical educator. She has taught medical students and residents for over 30 years and is honored to be working with high school students who will be the future of our healthcare workforce. As a Professor of Medicine, she serves as the Director of the Ambulatory Internal Medicine Clerkship and Director of Interprofessional Education for our medical school campus here at Atrium Health and has cared for underserved patients her entire career. She also works in the Atrium Health Division of Community Health supporting the mission to achieve health equity in all communities.
---
Donate to PATCH
The PATCH Program is grateful for the support of the dedicated community volunteers, medical students, and healthcare professionals at Atrium Health's Carolinas Medical Center who help make our program possible!
If you are interested in helping us with our mission by volunteering your time or offering financial support, please follow the steps below and we will be in touch!
Donate Online
Make a Donation to the PATCH Program
In the Select an amount section, find the What would you like your donation to support drop-down
From the drop-down menu, select PATCH
All donations are tax deductible.
Interested in Volunteering?
Email us at jon.beni@atriumhealth.org, and we will get back to you as soon as possible.
Thank you in advance for your generosity, which will help ensure the sustainability of the PATCH Program.