What Does Your Heart Beat For?

We want to hear from you. Share what your heart beats for on the LiveWELL Yammer page using #MyHeartBeats4.
Atrium Health is proud to bring awareness to Heart Health Month each February. We encourage teammates to make Heart Health a priority all year long. Use LiveWELL's Quick Tips for a Healthy Heart to keep the beat strong, and remember what (your) #MyHeartBeats4.
Donation from Teammate T-Shirt Sales
During the 2020 Heart Health Month campaign, nearly $3,500 was raised from Atrium Health teammate t-shirt sales, benefiting Cardiac Rehabilitation through the Atrium Health Foundation.
Learn About Heart Health:
Quick Tips for a Healthy Heart:
Eat Healthy: Plan for a nutritious diet by adding color with fruits and vegetables. The goal is to have at least 5 servings per day along with lean proteins, whole grains, healthy fats and low-fat dairy. Limit added sugar, sodium and saturated and trans fats.
Move More: Increase activity gradually over time to reach the American Heart Association's recommendations of at least 150 minutes per week of moderate-intensity aerobic activity or 75 minutes per week of vigorous aerobic activity, or a combination of both, preferably spread throughout the week. Add muscle-strengthening 2 days per week and make a conscious effort to sit less.
Quit Tobacco: Smoking is the most preventable cause of death in the U.S. and smoking/second hand smoke contribute to 1/3 of deaths from coronary heart disease.
Source: American Heart Association
---
Atrium Health Teammates: Heart Health Story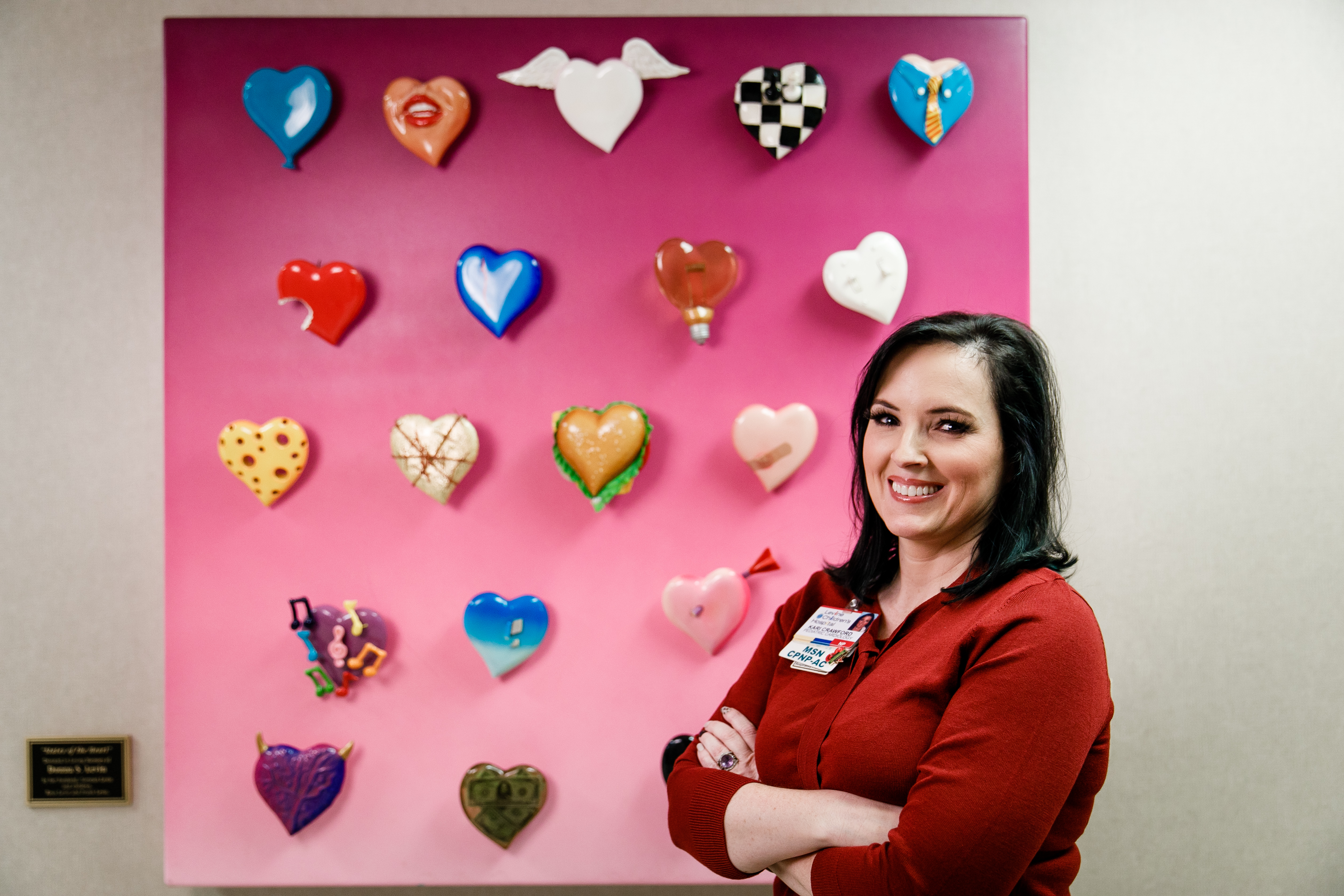 Kari Crawford MS, APRN-BC, CPNP-AC
In her late teens, Kari had open heart surgery that she says heavily influenced her future. She is a firm believer that women need to be advocates for their health and quality of life to have a happy mind, body, and spirit. She participates in fitness five days a week and focuses on a whole food diet with no processed foods or artificial ingredients.





---
Learn How LiveWELL Can Support Your Heart Health
To earn your LiveWELL Physical Well-Being Incentive
1. Start in the Total Health Portal. Complete the Personal Health Survey FIRST.
2. To earn your Physical Well-Being Incentive, complete at least one of the following tasks:
Earn $250 for Teammate-only coverage and $500 for Family coverage once you complete this incentive.
Take Time Out for Prevention
Teammates have a total of two hours of paid time, in 15-minute increments, at any time during the year, to complete routine preventive care. Visit the Time Out for Prevention page to learn more.