You only have one heart. Know your numbers.
Atrium Health is proud to bring awareness to Heart Health Month in February. Atrium Health teammates should make heart health a priority this month and all year long.
Some factors that put you at risk for heart disease are preventable. Heart disease is the leading cause of death in the United States.
Learn About Heart Health:
Do you have Heart Health tips? Share what you do to have a healthy heart in the LiveWELL Yammer Group using #KnowYourNumbers.
---
Atrium Health Teammates: Heart Health Stories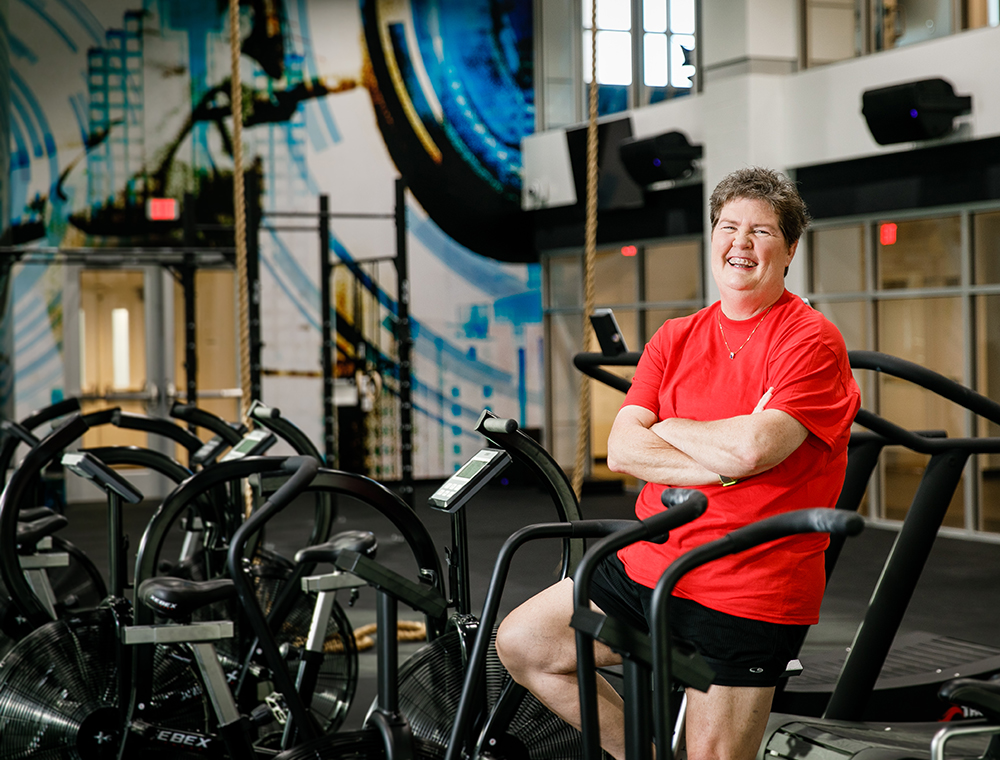 Carol McCall-Davis, BSRT, (R), (T)
Radiation Therapist
Levine Cancer Institute, Cleveland
Heart health symptoms often show up differently in women than men. Carol is thankful she got checked for the pain in her collarbone and swollen leg, which revealed a life-threatening blockage in her heart that required a stent. To keep her heart healthy, Carol cycles regularly and maintains a vegan diet.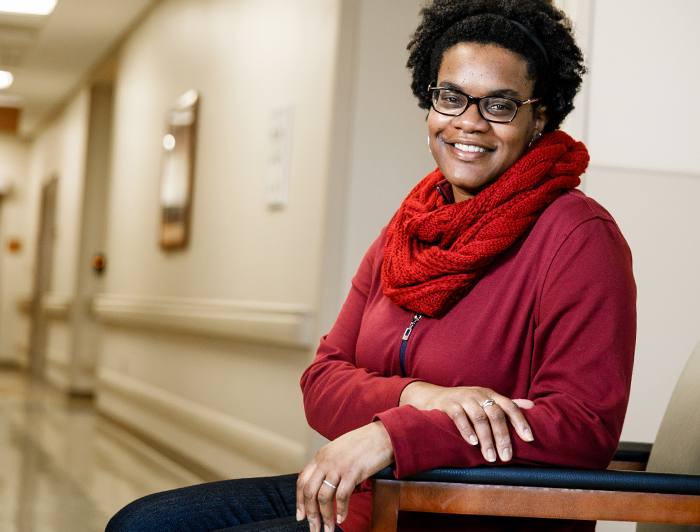 Michelle Gourdine
Sonographer (RDMS)
Harrisburg Emergency Department
A heart-to-heart conversation with my doctor led me to make necessary lifestyle changes. My doctor asked me if I wanted to retire unhealthy and need constant healthcare or if I wanted to enjoy life into retirement and live my best years on my own terms. The choice was obvious. I had to make a committed to decision to make life-long changes.
Around the time I met with my doctor, and after my prediabetes and high-blood pressure diagnosis, I received an invitation for the Omada Health Program. Omada is an online group led by a health coach for teammates at risk for diabetes or heart disease. The program is designed to reduce the risk of diabetes and heart disease while improving well-being.
I enrolled, fully engaged in the program and did my best to follow all of health coaches suggestions. Omada helped set me on the right path.
Since February 2018, I have lost 25 pounds and reduced my blood pressure medications by half.
I weigh myself weekly and do not drink soda. My view on what I choose to eat and physical activity have new meaning. I want to enjoy my life, my family and retirement at my best!
Learn more about the Omada Health Program.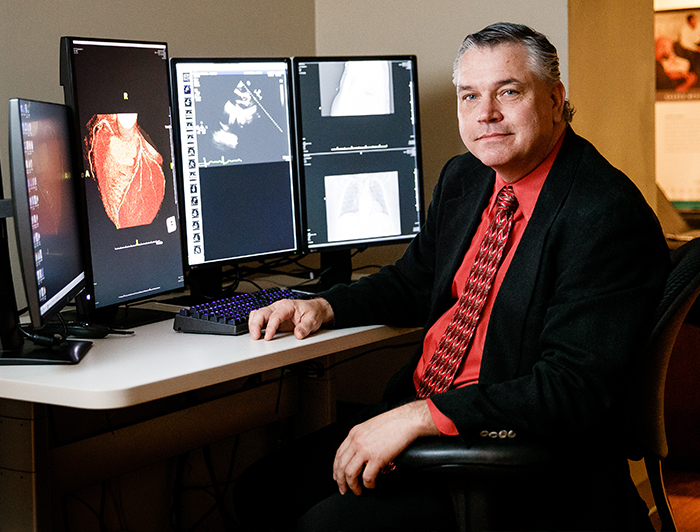 Richard Musialowski, MD
Cardiologist
Atrium Health's Sanger Heart & Vascular Institute
I grew up on a small farm in Buffalo, NY, and it is in my soul to be outside growing things.
When 2018 brought great personal loss in my life, I took the opportunity to retool, refocus on the important aspects of life and return to my garden. It is a great stress reducer to be working there. The fruits and vegetables of my labor go directly into the kitchen (cooking is also an important hobby) and to my neighbors. Cooking healthfully and exchanging flavor for calories is a fun experiment. Getting healthy on many levels is my focus to help with the challenges of life.
As a general cardiologist at Atrium Health's Sanger Heart and Vascular Institute (SHVI), I care for patients during and after their acute cardiovascular events – such as a major heart attack – and help prevent or reduce the likelihood of future events.
I often tell patients that controlling stress are key to maintaining good heart health. Cardiovascular disease is the number one cause of death in men and women in the United States, so stress and anger management are essential to a healthy heart. Stress raises blood pressure, which increases the risk of heart attack and stroke. Stress and anger can also cause acute congestive heart failure, called "broken heart syndrome," which can be rapidly fatal.
Increasing physical activity is not only advice I give to my patients. As the Director of Cardiovascular Education for SHVI, it is also instruction I use in the education of residents, interns and medical students. I hope they realize my lesson is not only something to tell their patients, it is something they should practice themselves.
---
Take Time Out for Prevention
Teammates have a total of two hours of paid time, in 15-minute increments, at any time during the year, to complete routine preventive care. Learn how to log your time when using Time Out for Prevention.
See the Preventive Care Guide for a recommended schedule of screenings for adults and children.
More tips for a healthy heart:
Know and manage your blood sugar, cholesterol, and blood pressure
Having diabetes more than doubles your risk of heart disease. Make sure you know if you are at risk for diabetes.
Know Your Numbers early. The LiveWELL Incentive encourages teammates to participate in these screenings that can detect warning signs of heart disease
Take steps to avoid or stop tobacco use, with FREE assistance
Strive to maintain a healthy weight with these resources
Participate in the Healthy Weight Reward
Visit your primary care physician for preventive care. If you do not have a primary care physician, call the Atrium Health Provider Referral Line at 704-355-7500 or 800-821-1535 or visit the Physician Directory